I created a glass wrap to cover the windows of the Athletic Training office at VCU RecSports, in order to give the participants privacy while also brightening up the hallway into the gym. The hallway is one of the first places you pass through to get to the main part of the gym, and gets the highest traffic with the narrowest corridor. To fit the space, I created a design that worked in individual windows as well as across all three, adjusting for the both extremely close and extremely far viewing distances.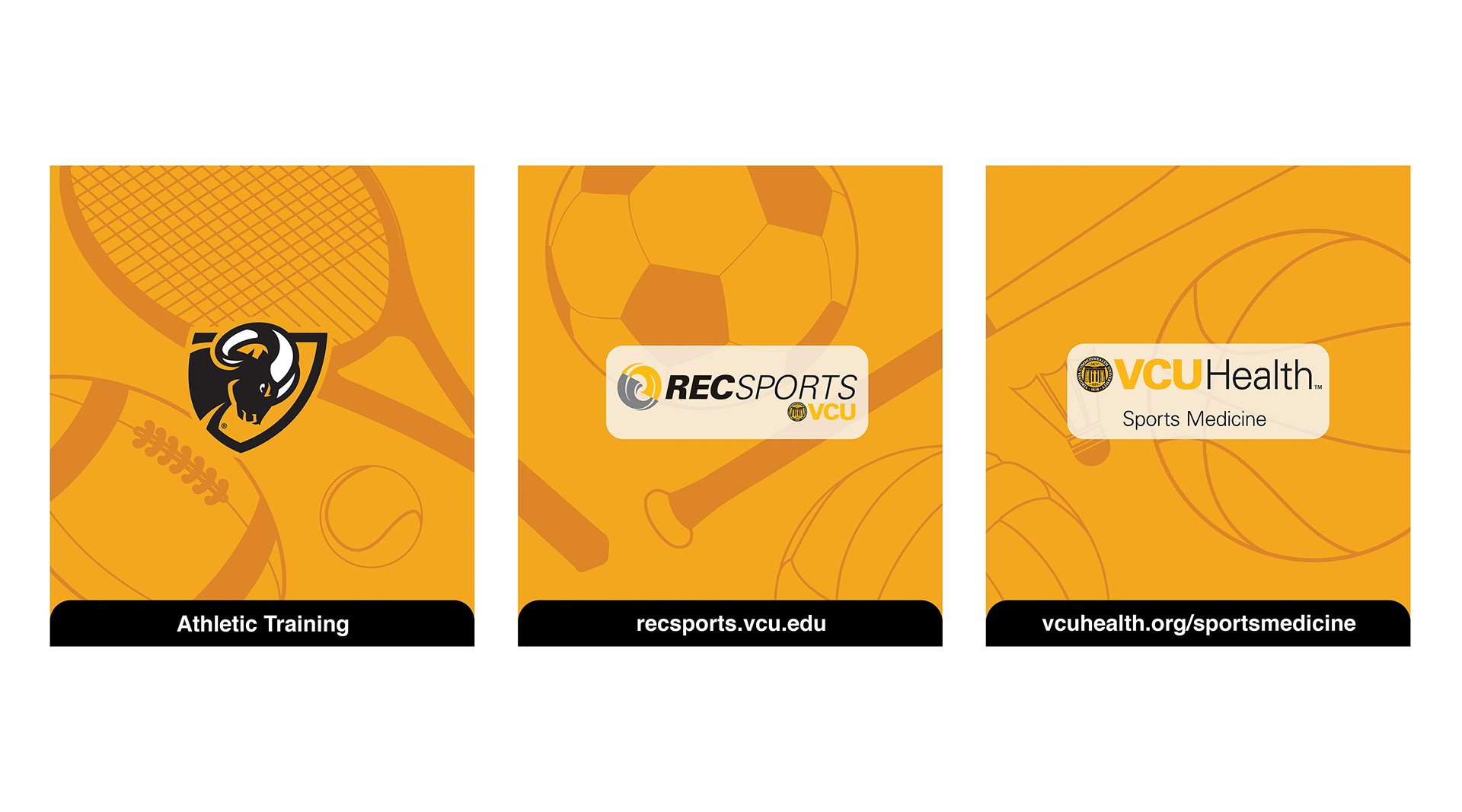 The Athletic Training glass wrap can be seen from the aquatics center and the adjoining hallway, bright and bold to stand out in the dim lighting while representing VCU.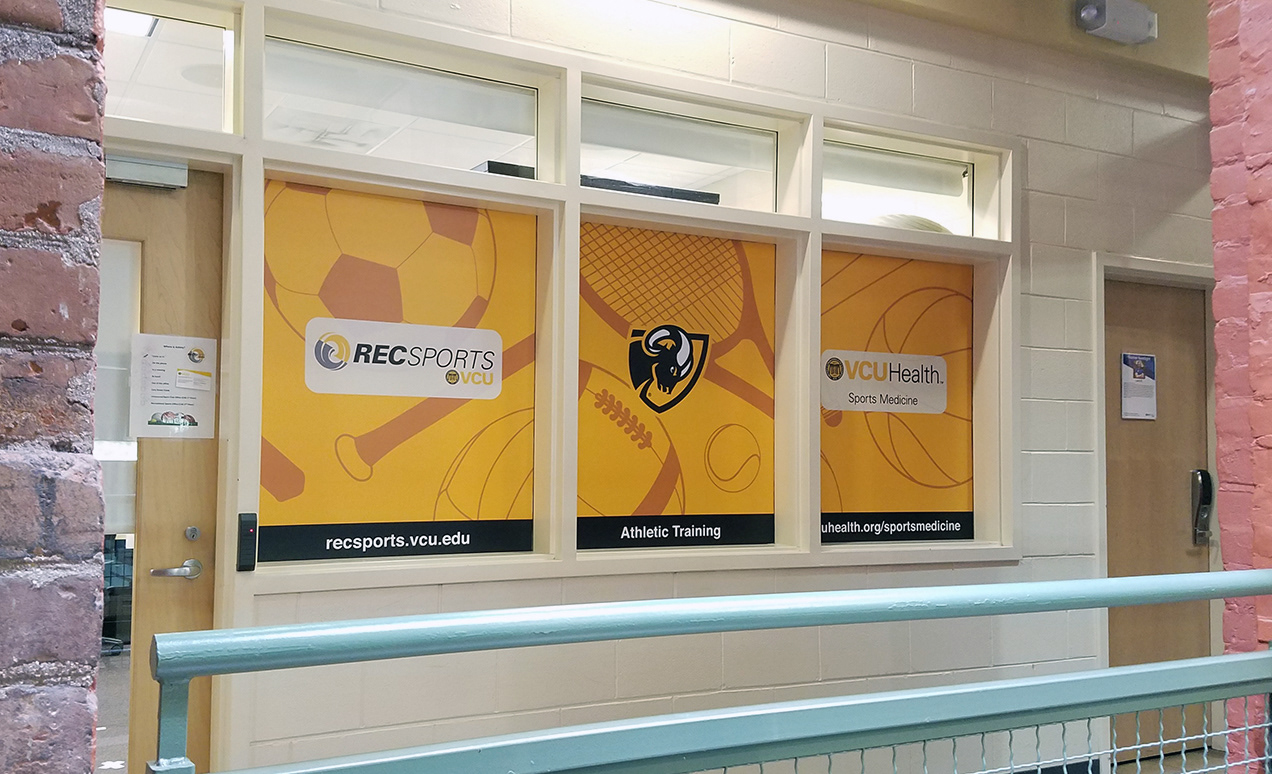 The shapes are large and clear, but overall not busy enough to cramp up the hallway when walking by.